York Identification card
York students are issued a YU-card, York's official photo ID card. The YU-card can be used as photo ID for exams and also gives you easy access to on-campus services including the library and food outlets.
York's RED Zone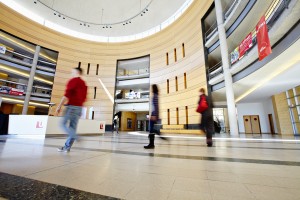 York's RED Zone provides access to services, programs and resources you need. In the Zone, you'll find information about parking and transportation, college affiliation and college-hosted events, Orientation activities, intramural sports, on-campus jobs, your student account and answers to financing questions including bursaries, scholarships, RESPs and OSAP. It is a one-stop-shop for everything you need to know about York.
York University's inventory of community engagement
York is fortunate to have many opportunities to work in partnership with diverse community partners across all sectors on research, teaching/learning, and service initiatives that result in mutual and societal benefit.
To learn more, visit the Office of University Events & Community Relations and/or the York University - TD Community Engagement Centre web sites.
York Lanes
The shopping mall on campus, York Lanes houses a medical clinic, pharmacy, variety store, dry cleaner, photography shop, photocopying centre, bookstore, restaurants, post office, clothing and gift shops.
York Federation of Students (YFS)
The York Federation of Students is committed to providing students with the resources required to make their student experience an enjoyable, memorable, and cost-saving one. The YFS offers a range of office services to help you access the resources you need at a low cost.
York University Residence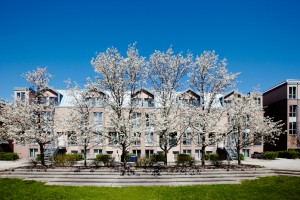 York University offers on-campus living spaces for eligible York University students. To explore living options on campus, and for more information about applying to live in residence, please visit the York University Student Housing website.
More
Visit York's Current Students Web site to learn more about the wealth of student services and resources available!