As a York student, you will have access to world-class services that include academic support, social activities and various services and businesses on campus. Here's a few that may interest you:
Atkinson Centre for Mature & Part-time Students
The Atkinson Centre for Mature & Part-time Students (ACMAPS) is a resource for mature and part-time students. ACMAPS staff are available to assist you in your transition to university studies and help you navigate your York experience. The Centre also provides a place where mature and part-time students can meet to share their interests and experiences.
Libraries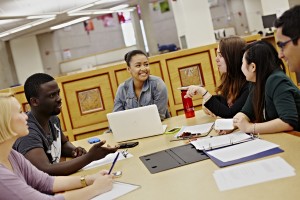 Our world-class libraries provide rich collections, value-added services, excellent librarians and knowledgeable and helpful staff. York University has five libraries, four on the Keele campus and one on the Glendon campus. You will need a YU-card to access library services and take out books.
Writing centres and study skills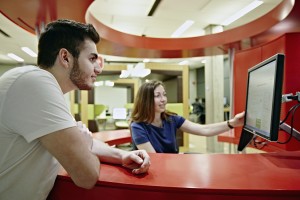 Many Faculties offer writing support centres that provide workshops and individual tutoring. The Writing Department, offered through the Faculty of Liberal Arts & Professional Studies provides one-on-one writing support.
Counselling & Disability Services also offers a wide variety of services to help make your time at York a success including time-management and study skills workshops.
Services for students with disabilities
Counselling & Disability Services (CDS) provides confidential personal counselling for individuals, couples and families, as well as specialized services for students with physical, sensory, medical, learning or mental health disabilities. Students are invited to call 416-736-5297 (voice) or 416-736-5263 (TTY), or visit the CDS Web site for more information about services and office locations.
The Library Accessibility Services Department provides many library services for students with disabilities.
More
Visit York's Current Students Web site to learn more about the wealth of student services and resources available!